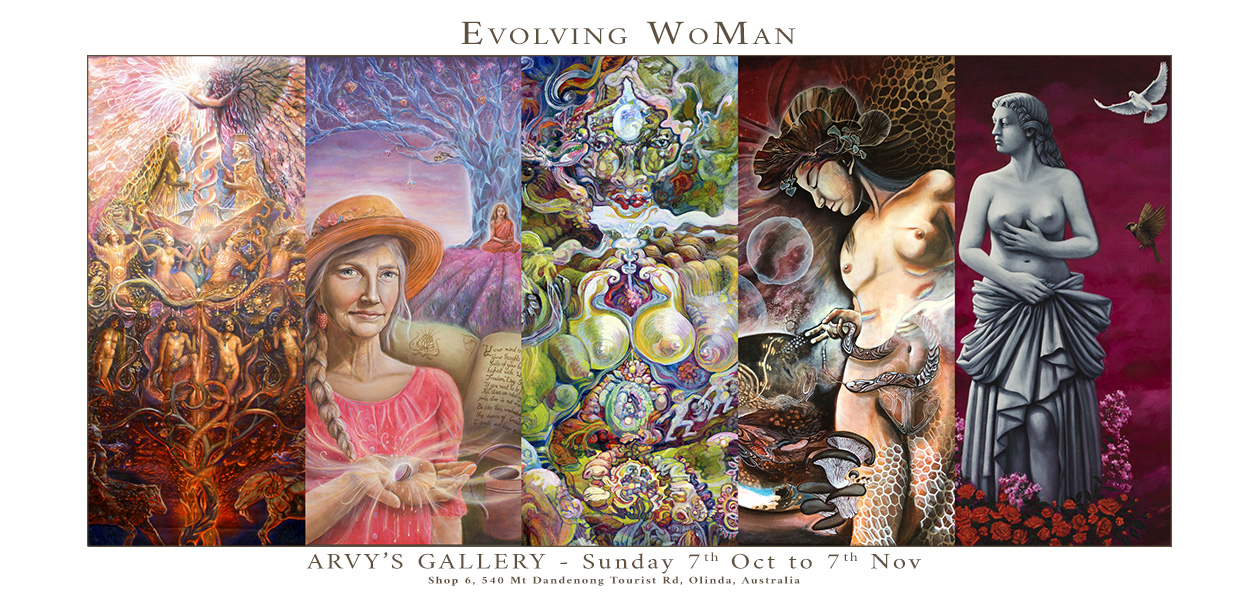 I am pleased to announce that I will be playing live for the first time in many years. I feel very honoured to be given an opportunity to perform in the Evolving WoMan art-music-healing event curated by Chandrika Steinhardt. To be included with such an amazing line-up of painters, musicians and healers is incredible! Check out the details on Chandrika's website. I very much support the theme of this event and feel it is a much needed 'high vibration'. I am grateful that the collaborative event has catalysed me into action for live performance again.
I will be performing on Saturday 27th of October at Arvy's Gallery, Onlinda, which is an outer eastern part of greater Melbourne. The event is free, doors open from 2pm till late.
Alongside myself there will be live music from the very talented and entertaining Davy Simony – plus, a premiere-playback of the new album from double hElyxir, the musical collab project with Chandrika and I. Also, there will be great art, food and drink, and hopefully some good mirth!
In an attempt to keep things interesting, perhaps somewhat dangerous, I am aiming to do a completely improvised live music performance that will be ambient and cinematic in flavour. I have long been preparing some interesting 'strategies' to keep the music evolving, melodic, emotional, and not too glacial. I will be using a combination of the following: two electric guitars, Blackstar HT Stage 60, Boss GT-8, Boss RC-50, two wedges (stereo), a mixer, a laptop (running Renoise), a Paia Theremax, and the jewel in the crown, a Yamaha DX9. With some luck, not everything will sound like the Blade Runner 2049 soundtrack.
I will post some images and perhaps some other goodies here once the event is done. If you're around, do come over and check it out.
ADDIT: Some photos from the secret unplanned live performance on 7/10/18: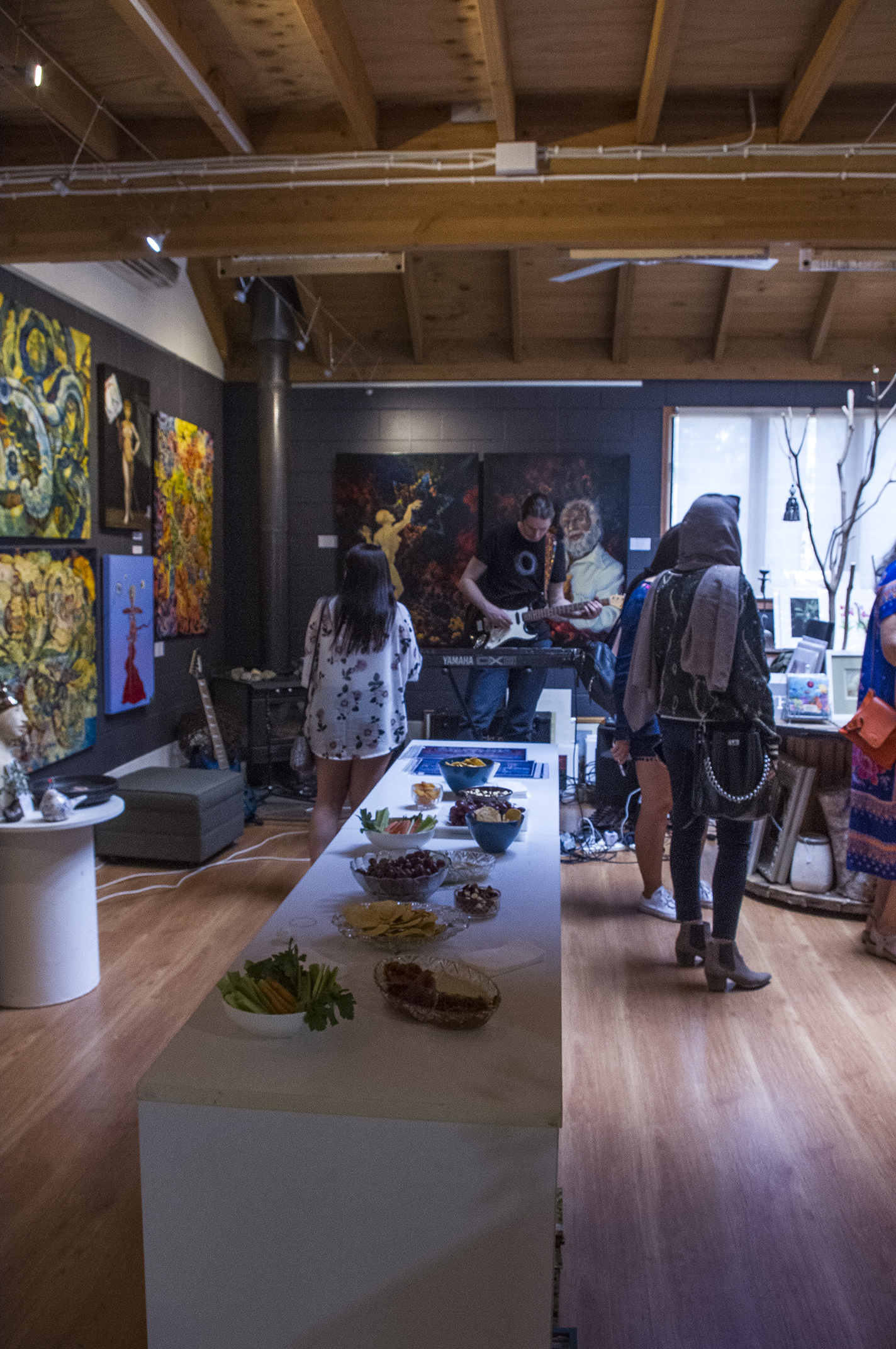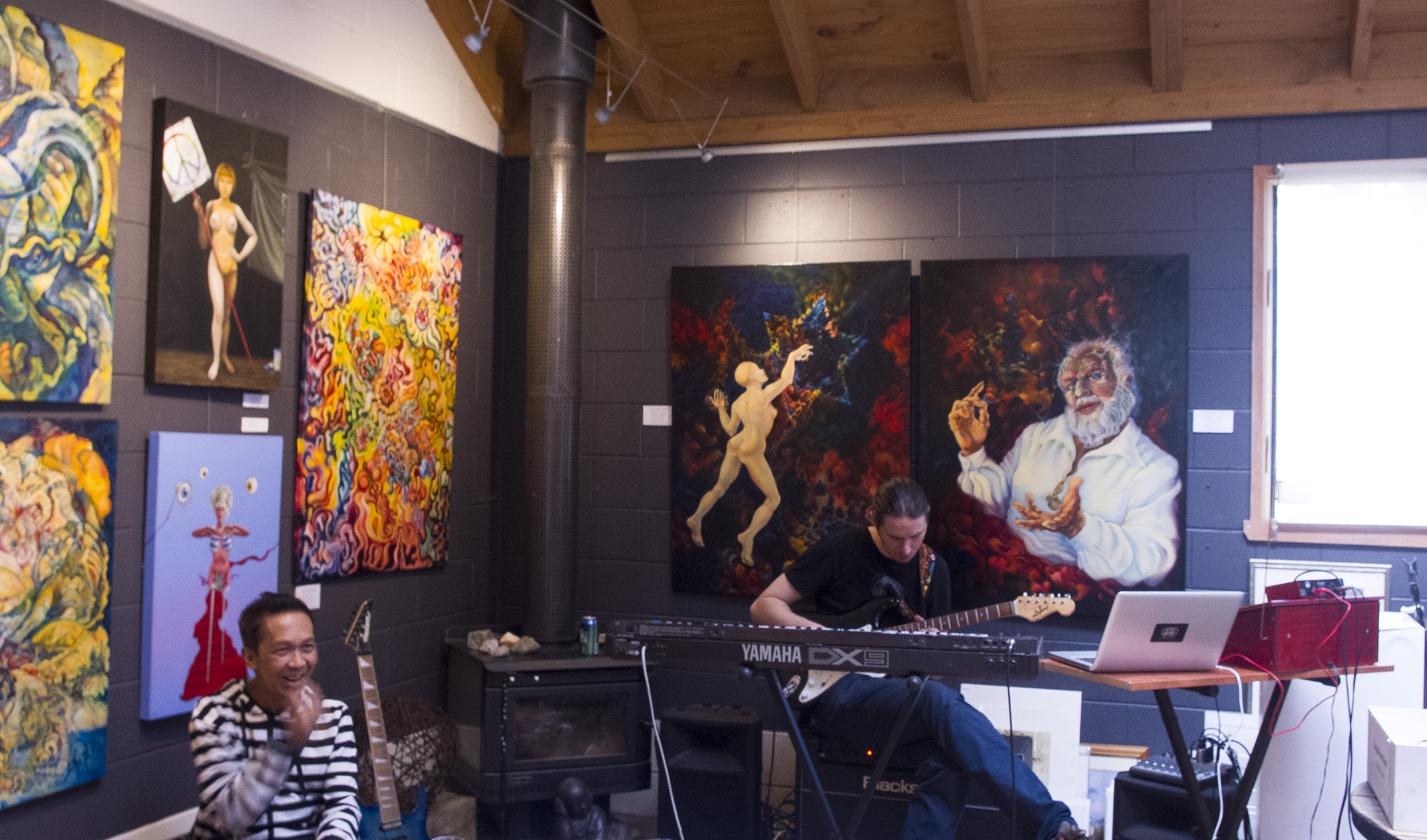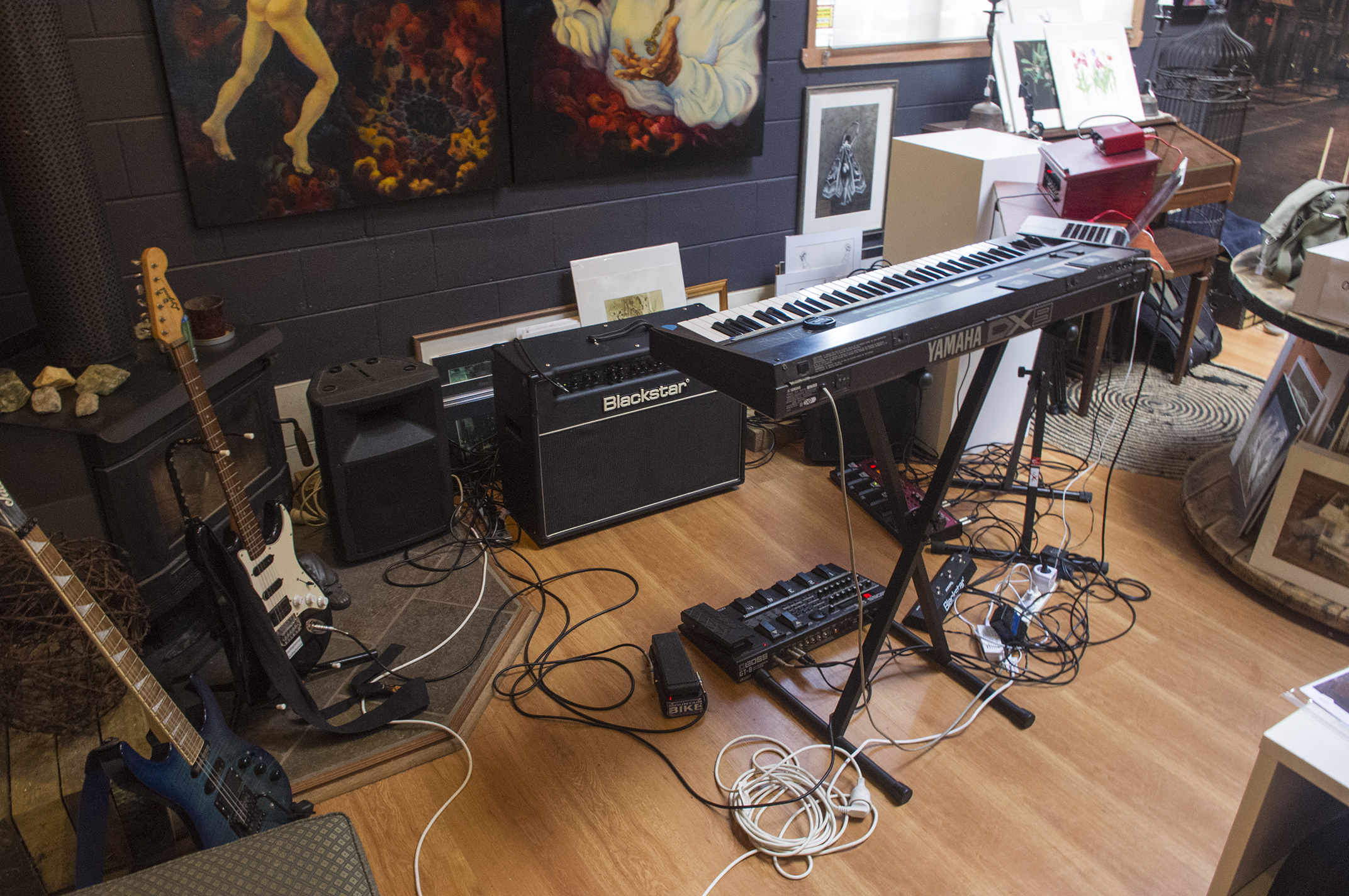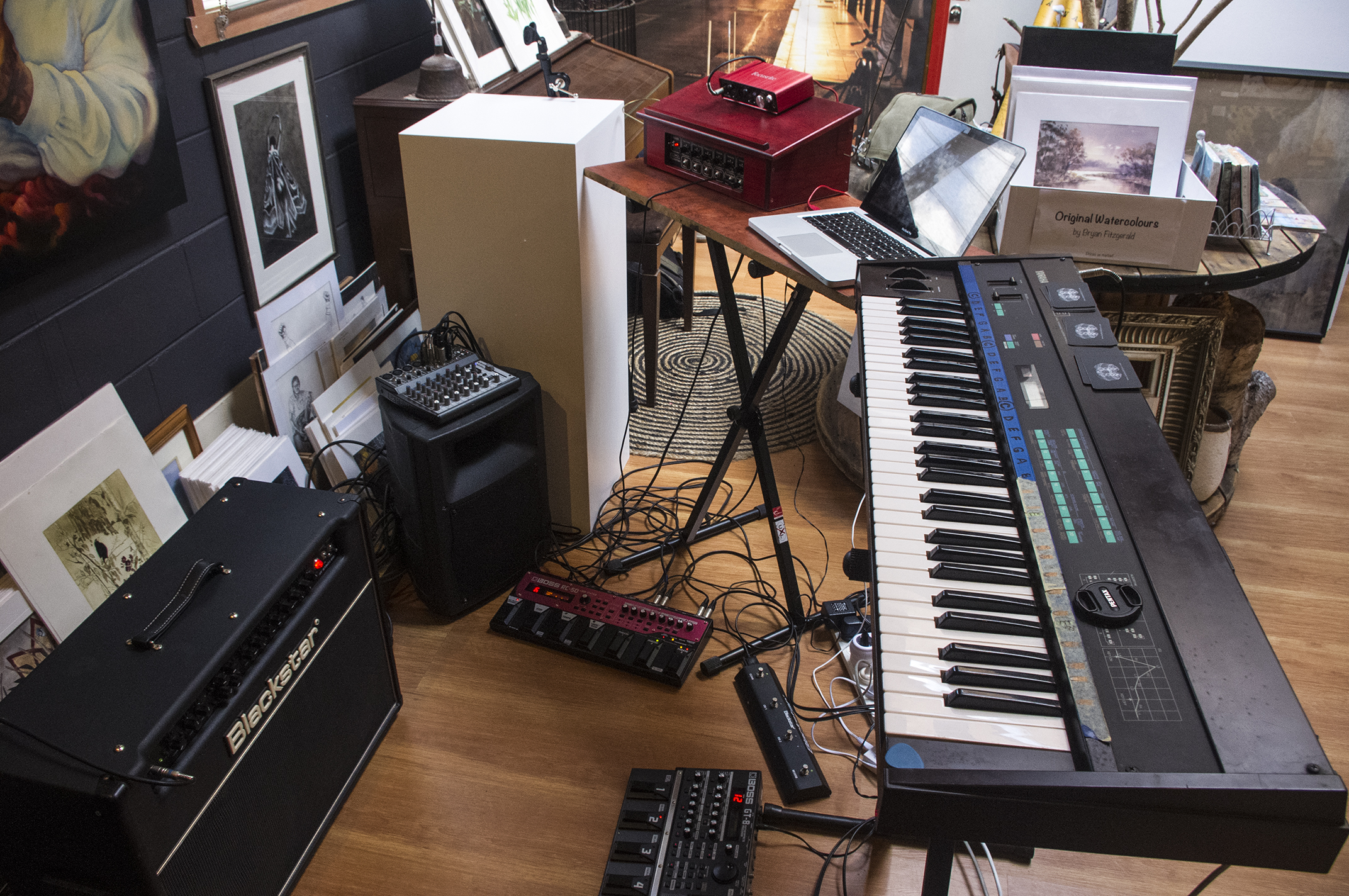 More images to come after 27/10/18.