NOTE: The following analysis was written late last year, November 2015. Therefore, much of it will not be 'current', although a large portion of the issues seem to linger with us. At the time, I hesitated publishing due to having second thoughts about the quality of the prose. It is a long piece of writing, prose isn't one of my strong points (too poetical), and there are others out there already tackling such subjects with superior sharpness and journalistic vitality. However, the recent death of Omid and a drunk bogan party next door last night was enough to muster the rage to publish the following, if anything for to preserve the legacy of the argument and get the matter off the chest.
---
They say, "Reclaim Australia". But reclaim what exactly?
It is now tempting to start any piece of writing with an urgent proclamation that people need to wake up, and wake up quickly. This of course runs the immediate risk of appearing as a repetitious bore and having no one take the argument seriously. "Why bother writing anything then?" This self-pre-emptive censoring aborts all too many useful communications. However, knowing the urgency of a problem and not doing anything about it only adds to the problem. This problem needs urgent counterattack.
Wake up. Act. Or sleepwalk into oppression.
To bring this urgency into focus it is useful to lens onto certain issues and weave them together into a disquieting whole. Only then once the ghastly and tragic canvass can be sized up, and once the horror and despondency passes – a debate about what can be done can commence on a meaningful level as partially-empowered Australians.
On that national note, this is where the lens is first placed: an ugly noise clangs across our senses daily, inevitably revealing the demented signal of racism lurking in the shadows. That the weed of racism occasionally runs rampant in Australia is nothing new – but its current intoxicant comes at a time when it serves as a convenient pawn to a larger chilling game; much more insidiously than in decades past where the play for power via the race-card was apparently blunt.
What is new is that racism is now a social media spectator sport. It is a mind-bog for Australians to become swamped in, while the real poisons against the common-good are gulped down with barely more than a sideways glance. It's an enticing prospect: in one corner you have those ensnared in obvious ignorance, closed-mindedness and carefully guarded fear; in the other corner you have those with a claim to intelligence and empathy, that either go-through-the-motions of different forms of mental counterattack, or just expressing their disapproval by hitting the requisite Like button. At best this can turn into robust discussion and at worst violence. In concept, these are tensions that Australians have been playing out for decades, only now they are paraded in the public electronic discourse. However, no matter whether or not online rashes of concentrated stupid are healed, the entire pastime remains a suitable distraction from a very disturbing pattern designed to oppress all of us, irrespective of what corner of the race-debate you activity or inactively care to take up. The core subordination is largely dished out with 'equality', save for the few in the power-class.
The recent Reclaim Australia cacophony (along with several other similar clangs) serves as a clear example of such wasted energy, a tension exemplified in the recent campaign against the establishment of a Mosque in Bendigo. Protests were had, as there were counter-protests, all with a grubby under-tone of violence threatening to be unleashed. The cultural significance of this clash is similar to a contemporary phenomena in Australia: both sides were active in their social media rhetoric, keenly hoping for the symbolism of their act to be culturally mass-affirmed by a flood of Likes. This was no Cronulla Race Riot, which was a mass-spasm expression vomited up by meatheads in a climate of fear – the recent Mosque protests were, for a brief moment, yet another embodiment of our need to appear 'in the right' reflexively on 'the issues that matter'. Other similar moments have produced the same phenomenal noise. While racism can never not have a suitable counterattack, this entanglement in the symbolism of things is a missed opportunity for public debate to focus upon something that deeply, urgently matters.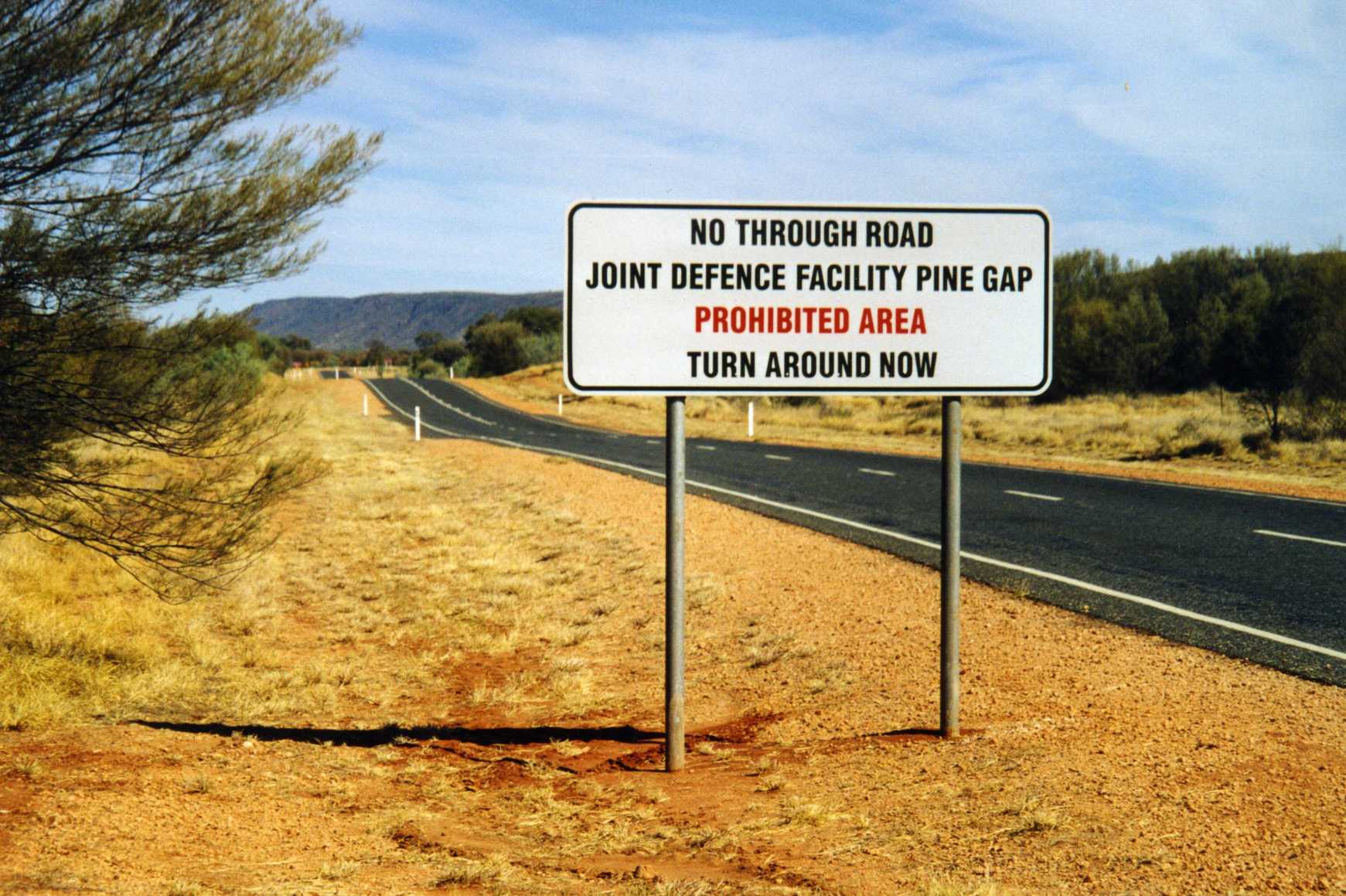 If Reclaim Australia, and its passionate antithesis, wanted to have a raging robust discussion about something, they could very well used the fire in the belly to protest whether or not they should tear down a real church of evil in Australia: the US Military Base at Pine Gap. These days, particularly since the Snowden disclosures on mass surveillance, anyone doing any amount of unbiased research will find plenty of reasons to raise urgent questions about Australia still having Pine Gap. Not only has it been well known for a long time that it plays a key role in coordinating missile telemetry for strikes in wars we have no part in deciding what death is dished out; it is also an integral part in the Five Eyes global citizenry surveillance program – an all-seeing privacy-destroyer that holds everyone who uses the internet as a data-identity. That data-identity can at any time be easily transferred to a watch-list that the Surveillance State uses to build a stratagem of oppression, should any given citizen all of sudden is deemed to be unfavourable. It has also been recently revealed there is a massive bureaucratic machinery that uses surveillance information to work through a kill-list, often executed by unmanned drones. It is now a well known fact that the death toll of innocent lives in ongoing wars, missile strikes, and drone strikes, has grown to criminal levels. If it hasn't been confirmed already, it is highly likely that Pine Gap is an essential part of this drone system.
Why should this US Base, with the macabre totalitarian power it helps to uphold, have a place upon Australian sovereign soil is a question that we have not collectively addressed adequately since the Whitlam years. Why should Australian citizens continue to allow this tool of chaos that crushes innocent life to exist? Why do we publicly celebrate our nation-hood while this fundamental corruption of our national self-determination mocks us? What of our 'Aussie Pride' when we are no better than a subservient dog to American military-adventurism that uses war as its first-order tactic in establishing self-serving trade relations. In jumping in quick to proudly click Like on whatever camp we decide to take for or against Aussie Racism, the genuine discussion about really reclaiming Australia from the grip of US Interests sadly is relegated to the pastime of those who are likely to be labelled as boring (or conspiracy nuts). As long as people look cool and belong on social media while the government casually decides to drop a stack of bombs overseas somewhere, you're ok, right?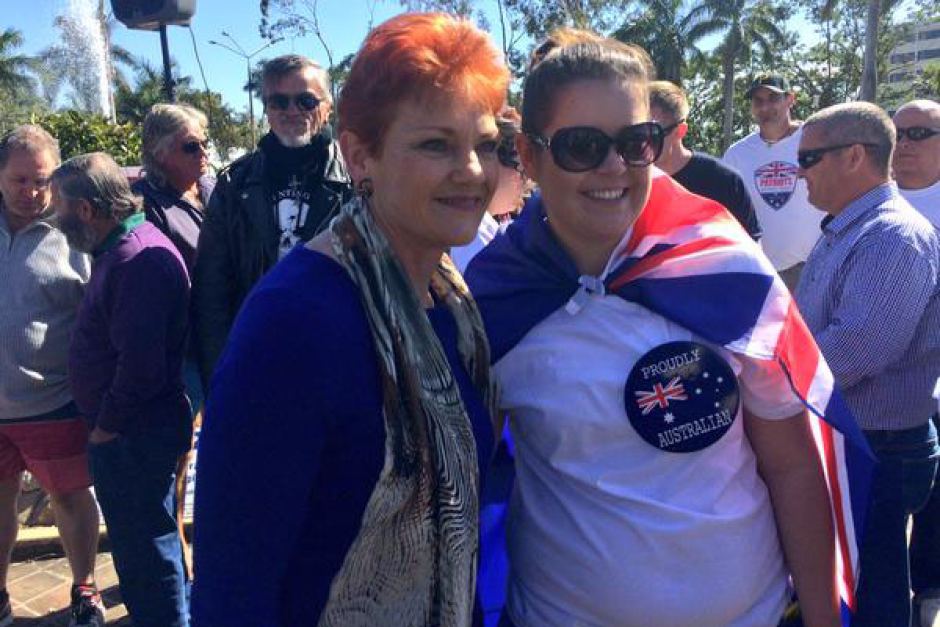 The re-emergence of Pauline Hanson seems to be in clockwork-sync with the aforementioned race-rash. Her anti-Islam platform spews forth to preoccupy us with yet another convenient distraction, a honey-pot irresistible and sticky for the 'ignorant' and 'intelligently compassionate' in equal measure. But really, she is only a crude player of the race card compared to other more entrenched pot-stirrers in print and radio that the masses can't seem to break the collective addiction to. At the core these examples often have an undertone of blaming any given demonised race for local social and economic issues. This is the slight-of-hand that makes people settle for a dud argument – blame someone you don't understand; rather than make the effort to find out what is really going on. And what is really going on? Global trade deals that screw everyone over except the elite at the corporate feed-lot. This boring point is tragically not seen as terrifying, even when recent Pacific Trade deals look to make this a whole lot worse. It's just plain easier on the brain to say that "Pauline is a racist", or "Murdoch is heartless", and be done with it.
Memory takes effort to keep in check. It's a certain effort to remember all the boring changes we've had that strip Australians of liberties, that also strip the courts of fair process and increase arbitrary power to state and powerful private interest. The recent anti-terrorism proposals to increase state power over juveniles is just the latest in a deplorable line of legislation that allows for human beings to be caught in the jaws of hell. Anyone who works in high schools will tell you that most teenagers are 'terrorists'; yet, joking aside, no one wants to look at researching the nexus of potentially good parenting, society and culture that helps iron out all those teenage crinkles with care (let alone putting meaningful funding towards a solution). No, political points have to be won, and teenagers, like any vulnerable minority group, are an easy target. Never mind that suicide kills way more Australians than terrorism by a staggering amount, and that it is likely that many suicides are preventable if there was not so much economic inequality as there increasingly is. It seems the political approach to this is to hammer-harder; where, on this slippery-slope, it is only a matter of time before you too will be poor and demonised for your non-viability. Maybe you'll develop serious mental health problems from the stress, become detached from reality, get a gun, murder innocent people, and then be used as yet another excuse to increase state power. Or maybe you'll sit meekly with a smart phone hoping the Like button will change the world.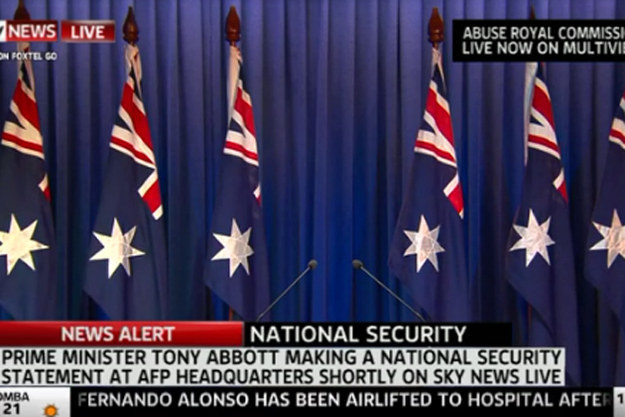 Racial, ethnic or religious oppression is a mere superficiality compared to the real class oppression – race just can be on occasion a convenient justification ticket for power to flex its muscle to do the deep harm against the thing that it fears: true humanity, true empowered citizenry.
Racism is largely a horizontal issue, citizen against citizen. More attention must be put on vertical issues: the power-class against citizenry.
This is not to say that Australians need to forget about solving our lingering colonial detritus of racism. Absolutely, there are some very deep wounds that need collective healing: look no further than the hard facts of the ongoing plight of our First Australians. But to let racism set the public agenda so it can be used as a consuming parade of our #DoingGood is to let it drown out time that could be better spent on discussing such things as: why the government is so seemingly arbitrary about picking which Australian citizens will and will not get diplomatic consular assistance; why is there mass surveillance of all Australians, including legislated mandatory metadata retention, without a warrant; why there is Australian executive arbitrary power, often completely without mandate, exercised in the name of global economic tyranny that has no true value toward the common-good; and so on in such a boring manner. Perhaps if just courses of action were taken with those sort of urgent issues then the racism problem would enjoy fairer conditions for working towards a more humane solution.
If there are any broad dots to join here it is that there is a long established power-class, with its roots enmeshed in US global power; via its many arms of state, corporate, cultural, and private influence that takes rulership over any lower nation-state such as our own. This perhaps is old news, but we now have unprecedented evidence of it. Evidence that cannot be argued against. It's a grim picture: The great south land may be nothing more than a cog in a monstrous machine, and the cultural self-esteem is not collectively strong enough in the heart to stand-up for what is truly right, unlike some other less-well-off countries.
Also, Australia's ongoing racism-rash is actually statistically trivial to the monumental racial and nationalistic tensions that other regions face, such as the Syrian refugee crisis. Australia faces a minute fraction of this pressure, but perhaps has a Europe-sized fear. So why the big fuss? A lack of a sense of proportion? The power masters seem happy enough with the current Australian State compliance, why all the noise over a relatively small amount of asylum seekers? Surely this is a straightforward matter that wouldn't get in the road of the US-geopolitical narrative? A little lateral cheeky thinking affords countless interesting solutions, just one for fun: there's enough private wealth with Australian baby-boomers alone that could establish an efficient immigrant community development program that could settle all detained refugees in places with appropriate servicing promoting all sorts of meaningful engagement. Instead, there is a pass-the-buck gulag of cruelty that is a human-rights catastrophe. Surely, to humour the above scallywag suggestion further, the hundreds of children and their families in abhorrent detention could easily bunk-up with some rich baby-boomer retirees, that affluent sub-class whom dwell (and sometimes not) in their mostly-empty mansions. Surely we can sneak the refugees in without the overlords noticing too much?
The truth is that they will notice. Because if the citizenry learns how to treat refugees right, then it will have the capacity and likelihood it will also treat its most disadvantaged citizens right as well. This they will not tolerate because a mass of empowered citizens are less likely to be mindless consumer slaves to the globalised machinery of horror. Homelessness, unemployment, underemployment, family violence, drug culture and trash culture is the expanding set of statistics and cultural shifts that are the manifestation of the programme of free-market corporate totalitarianism – the unfortunates rots at the bottom, powerless. In this state of festering, ignorance blooms like algae, creating a suitable micro-climates for racial tension. Stressed communities can't think straight, can't feel empathically. And the power-class is all too happy to have them buzzing around with racism, for it serves as a perfect red herring for reciprocal intellectuals and bleeding-hearts to get bogged down in corrections of 'values' and 'symbols'. Hell continues.
This is the real tragedy for progressive evolution: that such brain-capable talent goes wasted on so many pithy cracks in ignorant dams. Again it must be stated that this is no apology for ignorance, yet larger battle fronts are desperately needing critical-mass-attention before any means of reasonable resistance is beyond reach.
But whatevz. So boring. tl;dr. Hurrah for the social-justice heroes and their Like buttons. As long as you look good while you unconsciously slide into poverty and oppression. "At least we're not as bad off as those other people overseas" or any such logical fallacy. Lucky and stupid. Who cares about technological scope-creep, concentration camps, nuclear proliferation, excessive militarisation, planetary destruction, or slavery to corporate plutocracy? At least a head in the sand is sorta warm and cosy. For a while anyway.
Perhaps even one day it will be too late before you see that murder drone hovering over your neighbourhood, or worse: some sort of robot that soullessly makes an algorithmic decision to enumerate the cessation of your existence on some secret collateral damage list. At least it will be an end to having to put up with boring writing like this.
Boring hard work, the banal real work for the common-good, is in need of people to wake up and step up as mental warriors, fighting dire problems in the spirit of substance rather than style. Effective mental warfare, with its foundation of true unity and wisdom, can prevent physical warfare. The will-for-good via an aspiring compassion can lead thinkers to indulge in lip-service rather than actually putting themselves to the task. History shows this to be a well understood risk– countless good people let Europe stew until the Nazis started the holocaust, inhumanely slaughtering over six million humans in death camps. Failure of robust intellectual and empathetical reckoning to solve Europe's industrialisation problems lead to a spiralling dance of death with totalitarian nationalism. Good people went quiet, talent wasted for possibly preventing an atrocity. Or worse: some went over to the dark side – the most sinister oppression is the one that is willing opted into. It has been forgotten that this is what 'lest we forget' means.
Any sober surveying at the world's current situation will see dark global parallels to the above; that is, if one dares to look. Contrariwise, there is a similar opportunity provide meaningful counterattack. To do so is to entertain what is being avoided: embrace the boring.
So, for anyone who has read this far, the pressing question becomes this: how do we really do something good? How do we as 'little Australians' do anything meaningful in the face of such overreaching inhumane totalising power? How do we move beyond our little blue and white prison?
Can we reclaim Australia? Reclaim the world?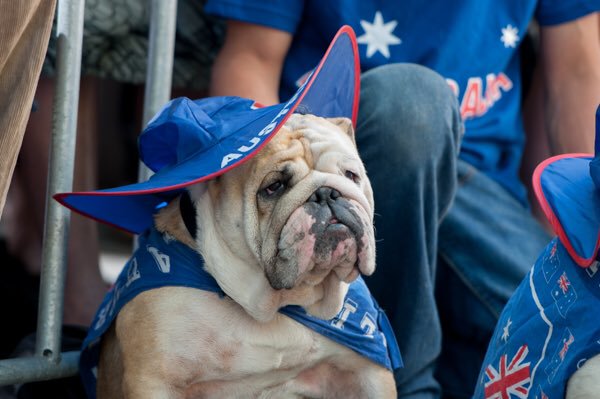 Start to look for the light where true unity and wisdom seek expression. Fortunately, thanks to the amazing courage of some journalists, publishers, leakers and whistleblowers, there exists ways to find out what is really going on – yet, it wouldn't necessarily be the job of those people to build the Progressive Evolution 101 Handbook for us (although some of their insights would be useful). This is why there must be mindfulness given to meaningful robust discussion about what to do in the face of such terrible revelations: and importantly the word discussion implies collective work of the citizenry. And then action. Action with constant refinement. There is a wealth of worthy perspectives out there, both ancient and modern, that can help to shape this process. It is time to creatively bring them all together in a common efficient language to fight against oppression.
Courage is needed to step up to make the necessary mistakes to eventually get it right. Slumber must transform into creative-being to address urgent problems. It must happen – how long before before people know enough to cross the threshold? Yes, of course, we all have lives to live and roles to undertake: but there are countless opportunities for unexpected creativity to build common good.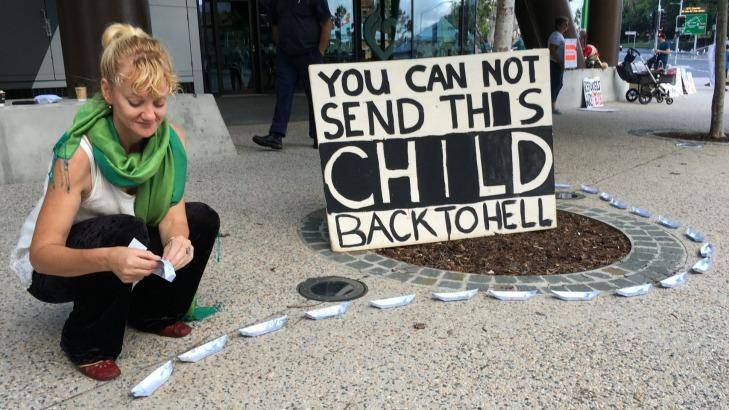 A good example of this is the academic: usually someone clearly gifted in the power of discernment, but due to lacking the required fire in the heart and being cursed with a fat pay-check, the 'role' becomes like an old stone; discernment is replaced with unthinking conformity with whatever fashionable rhetoric is doing the rounds. Another lost opportunity. A useless counter-argument would be to put forward that they should just quit their job, be puritanical and join the required activist syndicate. Or another argument could be just getting irate at them for 'being part of the problem'. A better counter-argument for the academic would be to realise that any system, including academia, can be bent to find margins of freedom where some contribution can be made. Anything of true substance counts, no matter how small the margin.
As it is so for anyone stuck in any role anywhere: when the distractions are no longer indulged in, time and energy are freed for creative action. Surprising results are possible. Regardless of what sort of relative genuine service to the common-good can be offered (anything and everything from analysis to art), it provides a genuine meaning to existing.
Again, it needs to be stressed that no argument here assumes that 'waking up' entails placing unreasonable demands on individual people. Life is hard enough sometimes, and any drill-sergeant barking that you've got to try harder isn't helpful, no matter what subtle form that takes. Waking up, making a contribution where and however possible, is the crossing of the threshold that so many with brilliant potential could easily strive for. This must become a bigger cultural movement of service and substance – not at the unreasonable expense of individuals. It never works to criticise individuals as a method to improve their ability to contribute, just as much as there is no need to self-punish or punish individual disempowered citizens as a method for creating a better world. There are families to feed, bills to pay, mortgages to remain entangled in, and so on.
What is utterly critical in these times is that service be efficient and fight the battles most pressing and important. And what is most pressing and important is nearly always what the power-class does not want the citizenry thinking about.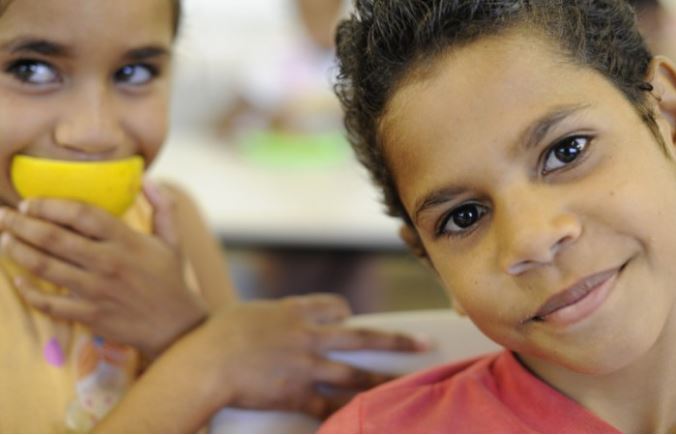 If we cannot have true sovereignty as Australians, we are still free to aim to have sovereignty of mind and heart. Many of the old collective cultural habits will no longer do. What death-cults are being needlessly held over-tight – who are so pure they can cast stones?
Self-appointed gurus lead to cult members with empty pockets. Celebrities inspire with talent or opinion, but it would be unwise to invest hope in them that they can change the world. Addiction to the 'power of personal stories' (very scripted and polished yarns) only lead citizens to blaming themselves for being human, thus unfocused on creating system-change. Too many sheep wanting to be lions. Neither suffices when people can be a human. With a few technical exceptions, the use of "I" must be seen as corrupting in the task of refining the best ideas for service to the common-good. Personality in the public sphere is either an element of deliberate confusion or smear. Stars don't make the world, they are a product of it. Equally so, a charming well-spoken politician does not make destructive racist policy great. Engage the ideas, not the person.
The major political parties have sold out on their old ideologies and replaced them managerialism requiring mindless unquestioning toeing of the arbitrary line. "Right becomes wrong and left becomes right." Terms become abused and useless. Unthinking participation in the political system is to invite it to destroy you. Just as bad is unthinking support for minor parties no matter what their colour. Traditional media is no longer necessary to inform what policy is available – just a little active searching can show where gems are available, so that people can engage with the ideas directly and think about it for themselves. Group-think or herd-behaviour can be such an impediment shrouded in conformity, whether it is heady-hubris without heart, or intense feeling adverse to discerning acuity. There must be a cultivation of consciousness development that mindfully separates the instinct for belonging from the need to critically think with empathy. Sovereignty of mind and heart – the boring work.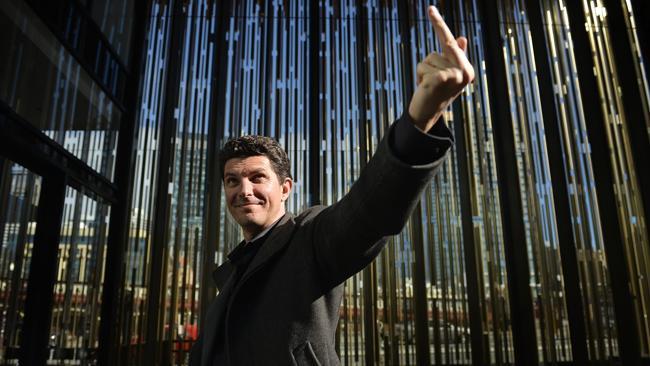 If thought is given to what's worth reclaiming, it may lead to this: reclaim personal privacy as sacred, while demanding more transparency from governments and corporations. Sleepwalking into the arms of malicious technological giants, such as Google, Facebook and Apple, exposes a liability for mindlessness in giving away what is precious and special. Of course, there is a developing set of measures one can take to ensure privacy, but it is fundamentally wrong that people should have to do this in the first place. Watch the interchange of terms: debate will labelled as dissent, dissent as radicalisation, radicalisation as criminalisation, and anything as terrorism. No valid questioning will be tolerated, unless of course 100% of people want their reality to be completely filled with 'safe' and saccharine personal sentiment. To be human is to be constantly working on your own contradictions and hypocrisies, trying to serve the common-good – this is a private process for a good reason: our fallibilities are not subject to the malediction of state or corporate power. Personal yet publicised Likes against racism may give the warm-fuzzies, but are likely to be used against people if things get worse. Different, more-impactful ways, that don't rely on personalities, are needed to strike back against the conditions that cultivate racism in the first place.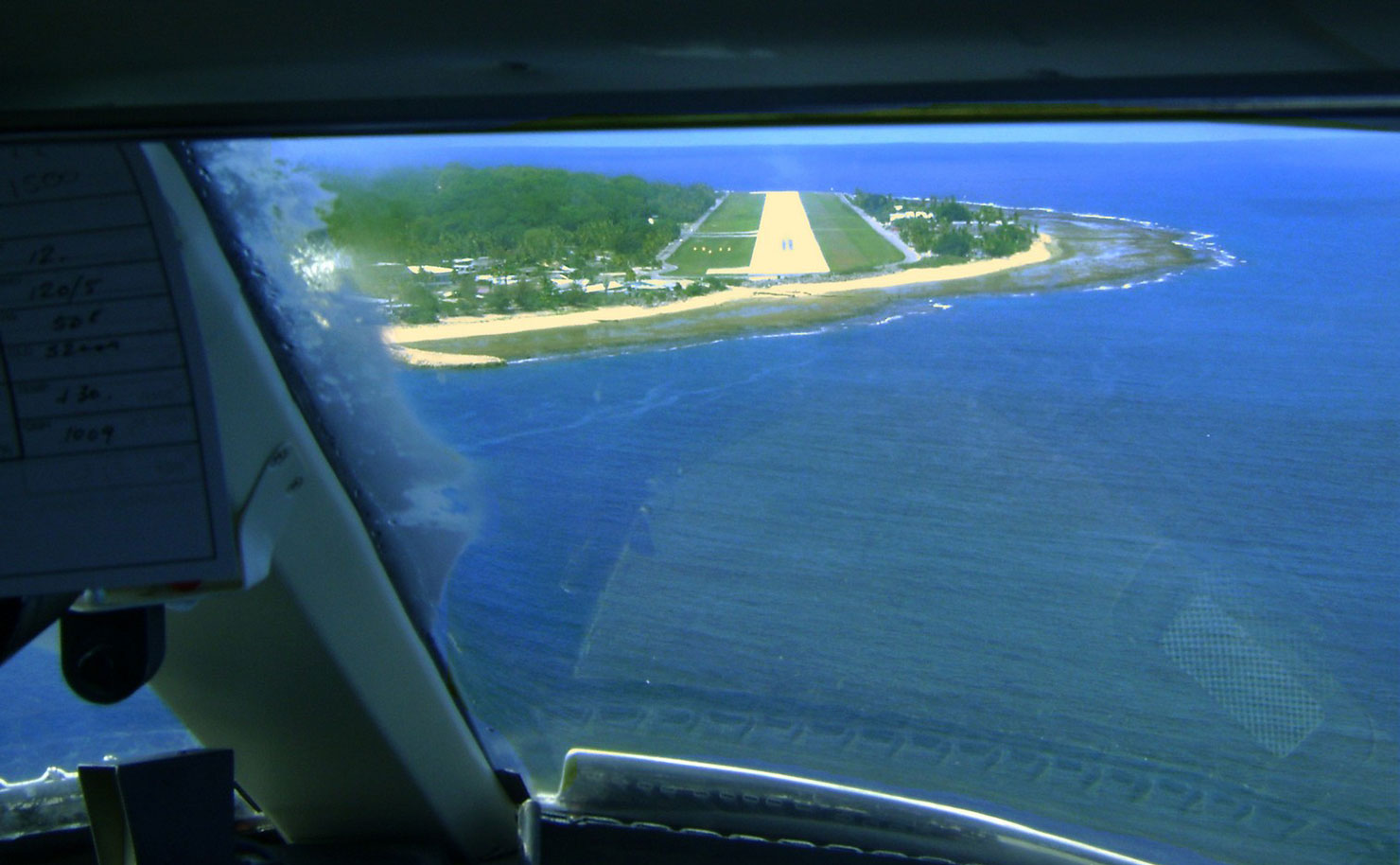 And yet, despondency and depression may ascend to rulership. "What can I do, I'm just a nobody?" Give the matter enough reflection so a practical and unique answer will come. In our noisy world, take a moment to quietly look within (whatever that means to people) and, past the fear, some clues may emerge. There is no need to be a superhero. Many people at different times in their lives will come into situations where they are close to a power-structure, or close to those in a class that wields influence. The temptation can be to unleash hate and separatism; but a better way might be an intelligent tactical adversarial inclusive strategy, patiently using human unity to foster serious debate. To completely challenge bad ideas while still maintaining collegiate friendship is a real possibility. For the majority of Australians lucky enough to have employment, this provides a meaningful front to tactfully achieve relative good. Any case of those in power no longer being under the influence of bad ideas is a win that contributes to the whole. All these quiet achievements add up. The power-holders are the nodes in the system – once each is changed for the better a real momentum begins where the citizenry then has a platform to push back against inhuman power. Numerous progressive achievements for the common-good have silently come into being partly through this very method.
If there is a part to play with substance, then play it.